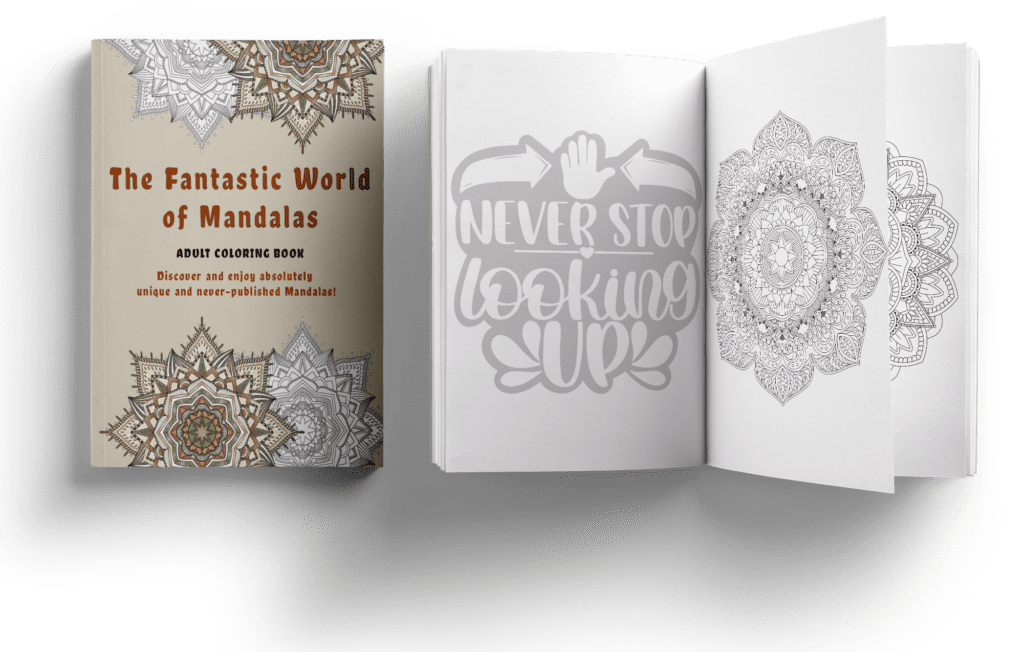 Discover and enjoy the different types of mandala art.
In this book, you will find 6 different types of mandalas. At its core, mandalas as we love them, but all in different variations. There are 75 mandalas in total.
This book aimed to offer you lots of exciting and different mandalas at a fair price.
---
The different types are:
– Meditative mandalas
– Flora mandalas
– Jungle mandalas
– Circle mandalas
– Kaleidoscope mandalas and
– Snowflakes mandalas.
All mandalas were created in a high resolution, absolutely unique, and never published! (And will not be published again either!)
Very bright positive affirmations are printed on the back of the mandalas. So fine that they don't shine through.
This mandala coloring book is aimed at adults. Yes, bright children can also have fun here, but the kaleidoscope mandalas, in particular, are very filigree and therefore a little more sophisticated.
---
Price: $ 7.99
Click the button for more information on Amazon
---
---
Book Details
| | |
| --- | --- |
| Pocketbook size 6 x 9 | |
| A total of 75 Mandala | |
| 6 different types of mandalas | |
| absolutely unique | |
| never published | |
| 152 pages | |