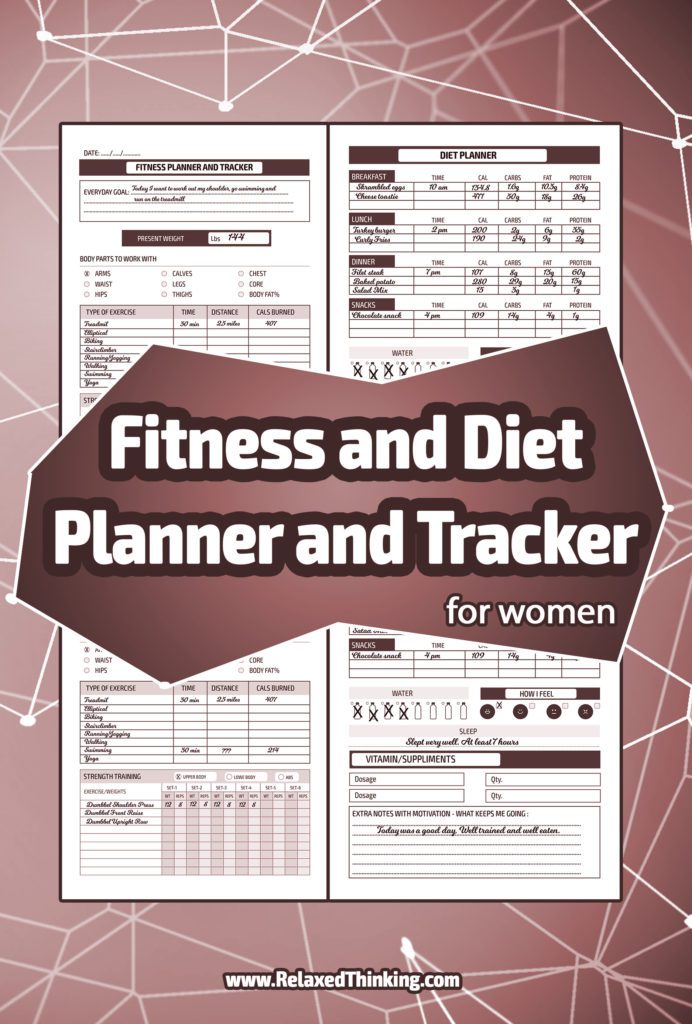 Track calories, carbohydrates, fat, and protein | different exercises with time, distance, and calories burned | plan up to 6 sets
Nothing is more motivating than success.
This fitness and diet logbook helps you to make even the smallest of successes visible. However, it is essential at the beginning to recognize results.
It is at least as important to eat consciously. This is where the diet planner comes in. Only those who are clear about how many calories, carbohydrates, fat, and protein they are consuming can steer the diet in the right direction.
This planner aims to do without any bells and whistles and to concentrate on the essentials.
You can see your fitness planner/tracker on the left side and the right side, the diet planner. So you always have everything at a glance.
---
Details on the Fitness Planner and Tracker:
Space for your daily goal
Current weight
Which part of the body is being trained today?
Types of the different exercises with time, distance, and calories burned
Strength training. Which exercise with which weights. You can plan up to 6 sets
Details of the diet planner
More detailed planning of breakfast, lunch, dinner, and snacks.
Planning includes time, calories, carbohydrates, fat, and protein.
You can track how much water you drink and how you feel.
Finally, there is still space for your vitamins/supplements and extra notes.
fast delivering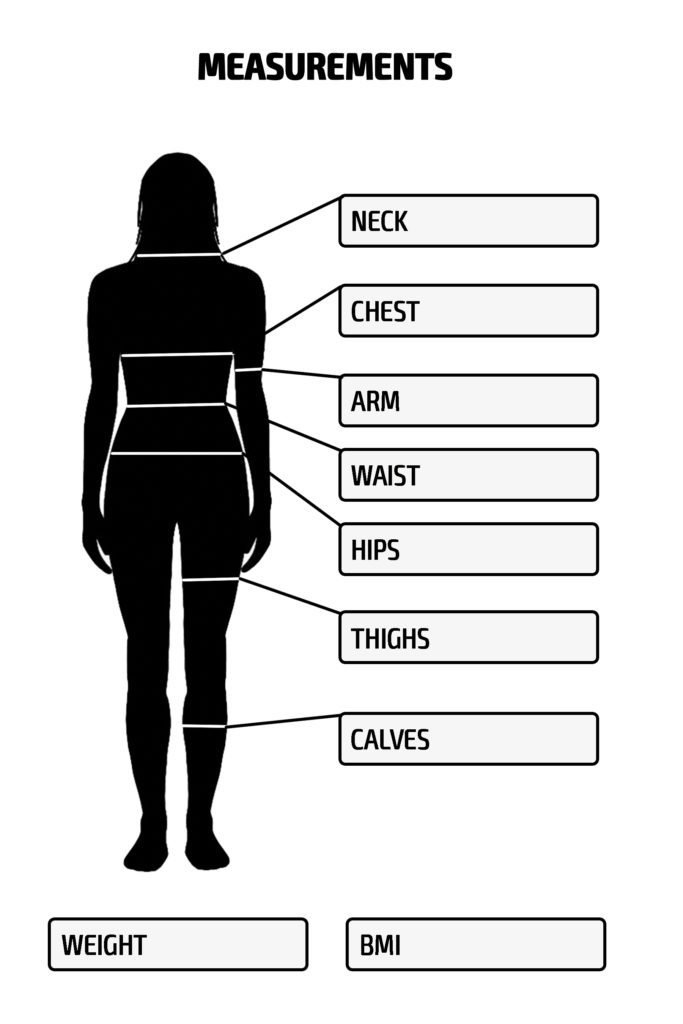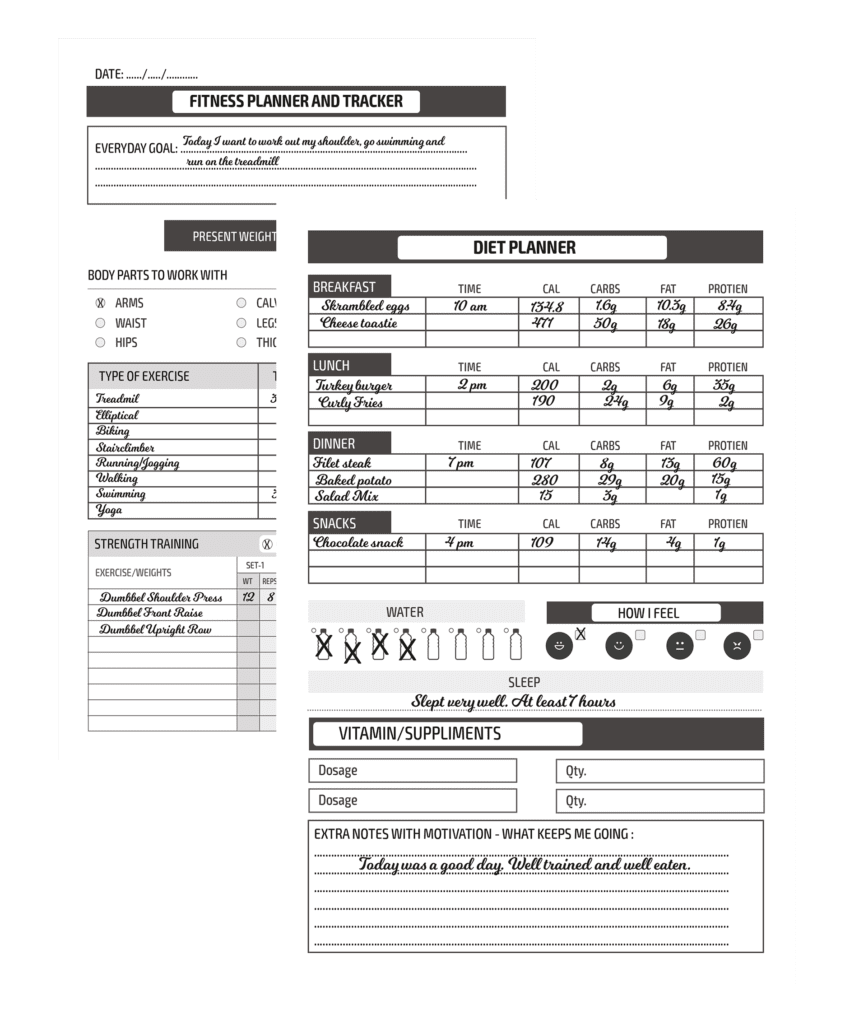 ---
Price: $ 5.99
Click the button for more information on Amazon
---